A new NAS arrives - meet the Synology DS1515+

The trusty Netgear ReadyNAS 312 has served very well over the past couple of years, and is still doing ok. It has however started to run out of space, and even though the disks could be replaced by bigger ones, it was time to move to something larger.
As much as I have come to like the ReadyNAS products in general, and the support forums in particular, it would be interesting to try something else. The Synology products seems to have a loyal following, the UI seems nice, and said to have good build quality.
The new DS415+, DS1515+ and DS1518+ models came out recently each sporting a quad core Atom C2538 CPU, that was quite tempting… The 415+ has two Ethernet ports, while 1515+ and 1518+ both have FOUR 1 Gbit ports. Nice.
A quick check on the Synology forums indicate that they are very active and at least as extensive as the Netgear/ReadyNAS ones. That's just at first glance though – time will tell if there is both volume and quality there.
The DS1515+ arrived the other day. Very nicely packaged – the ReadyNAS 312 had a stable box too, but the Synology one is something extra.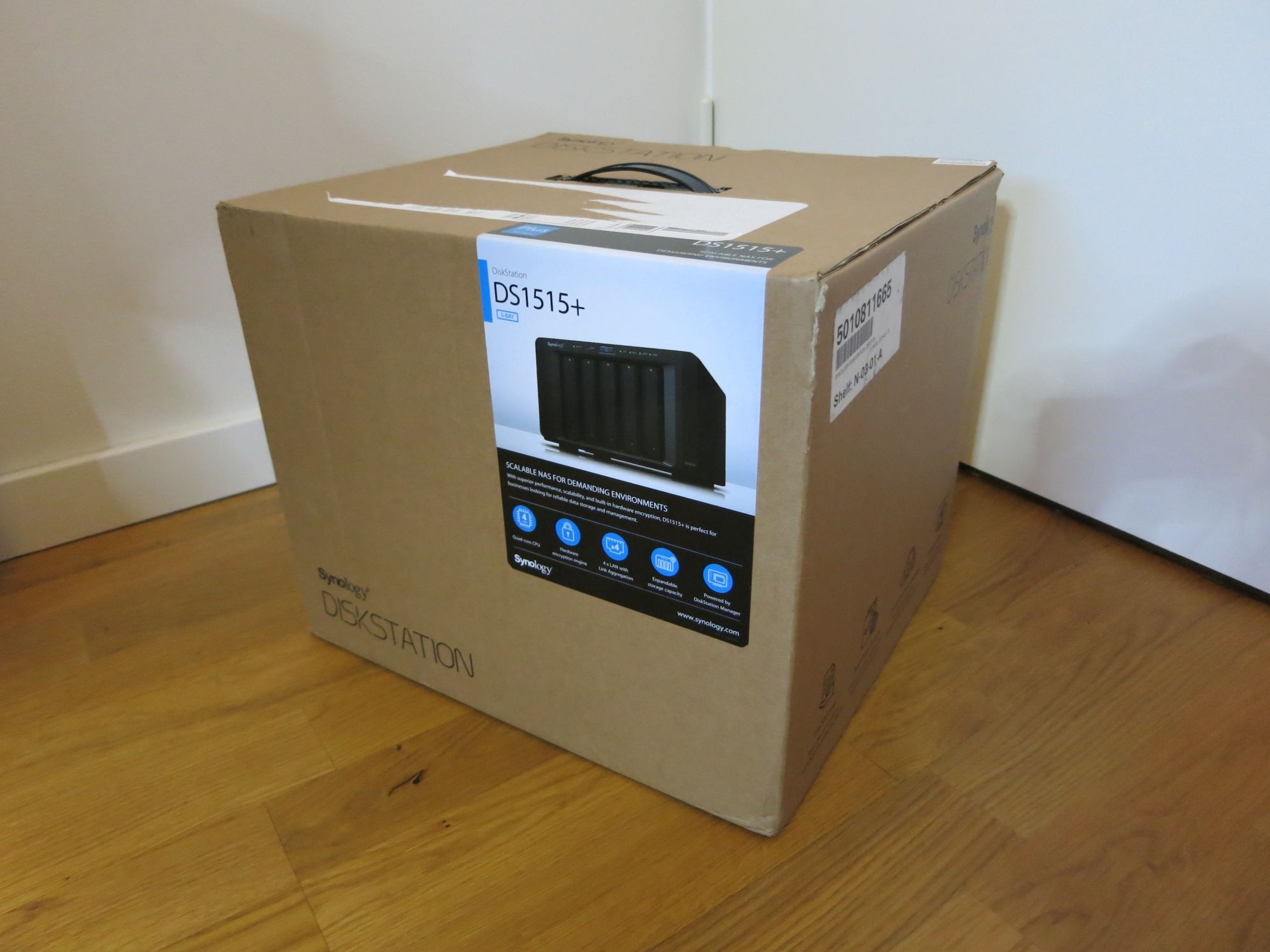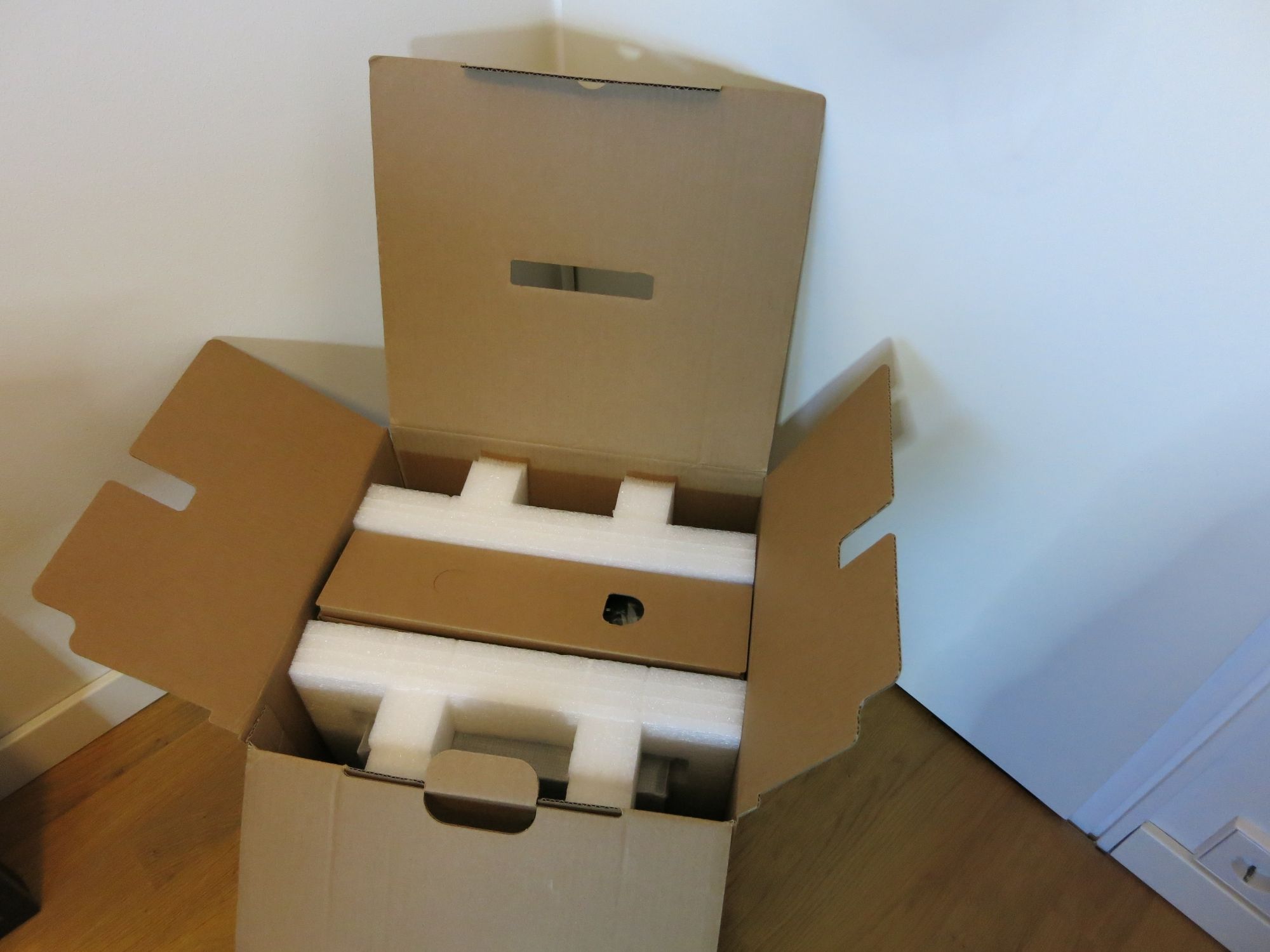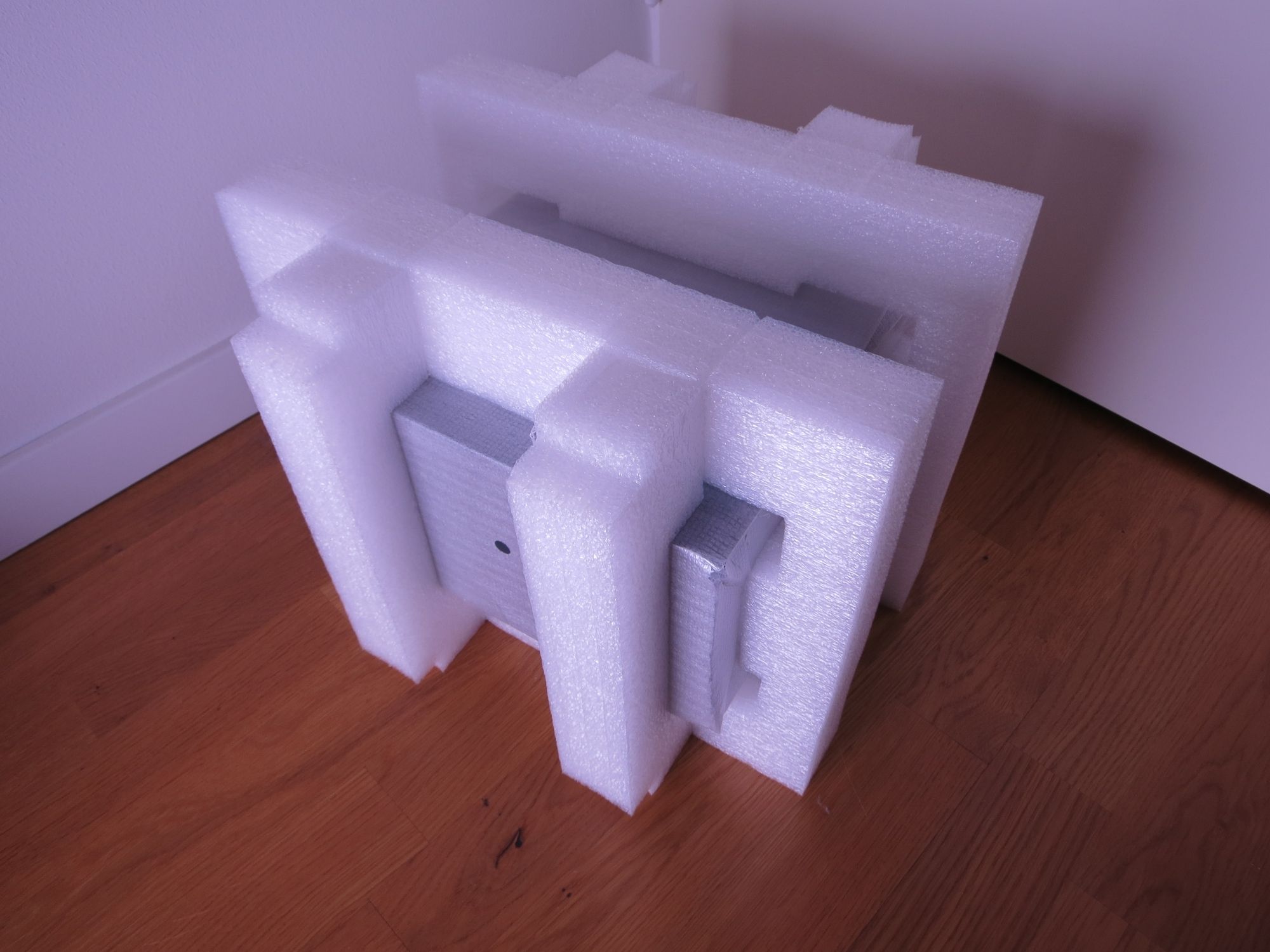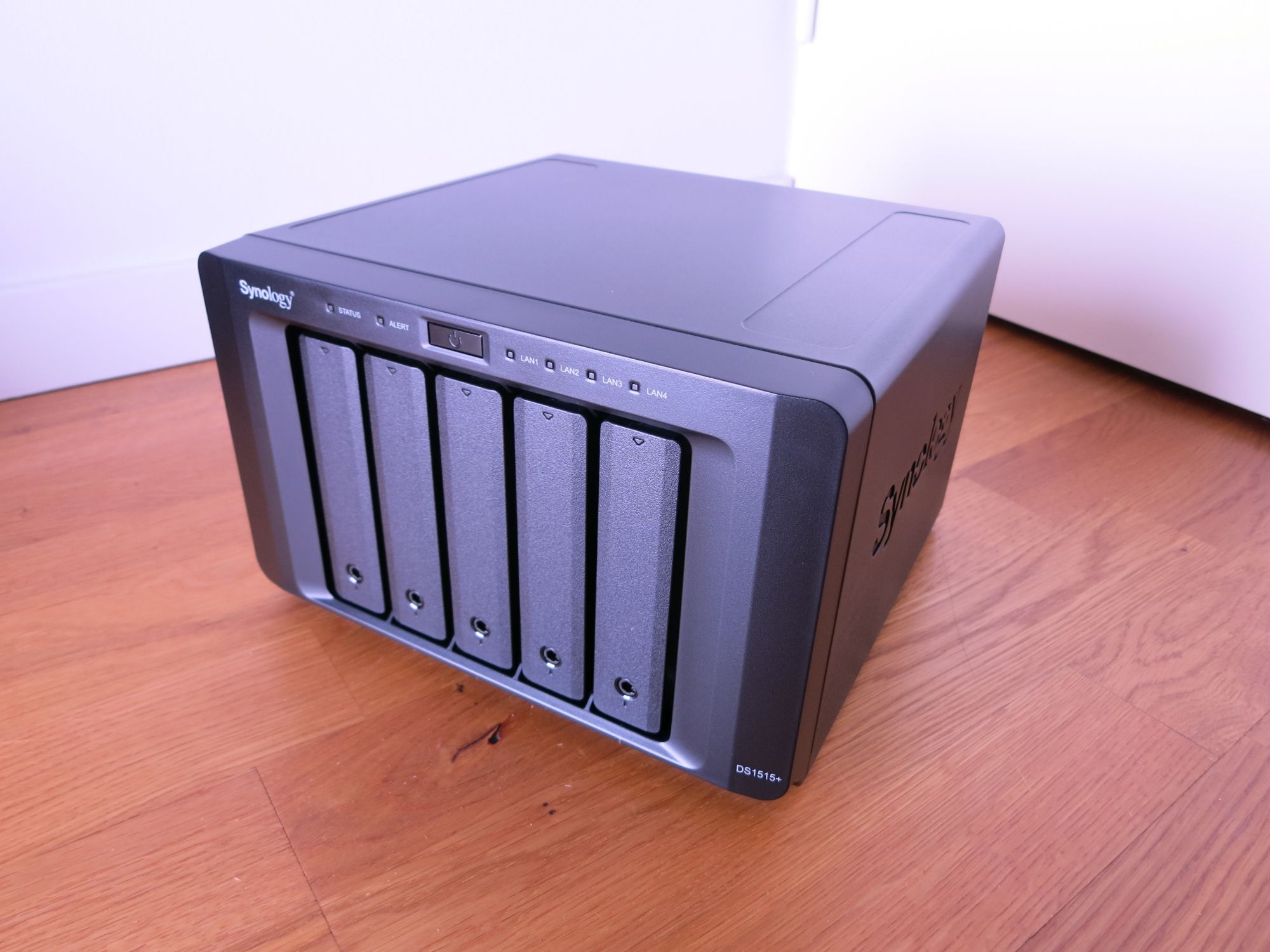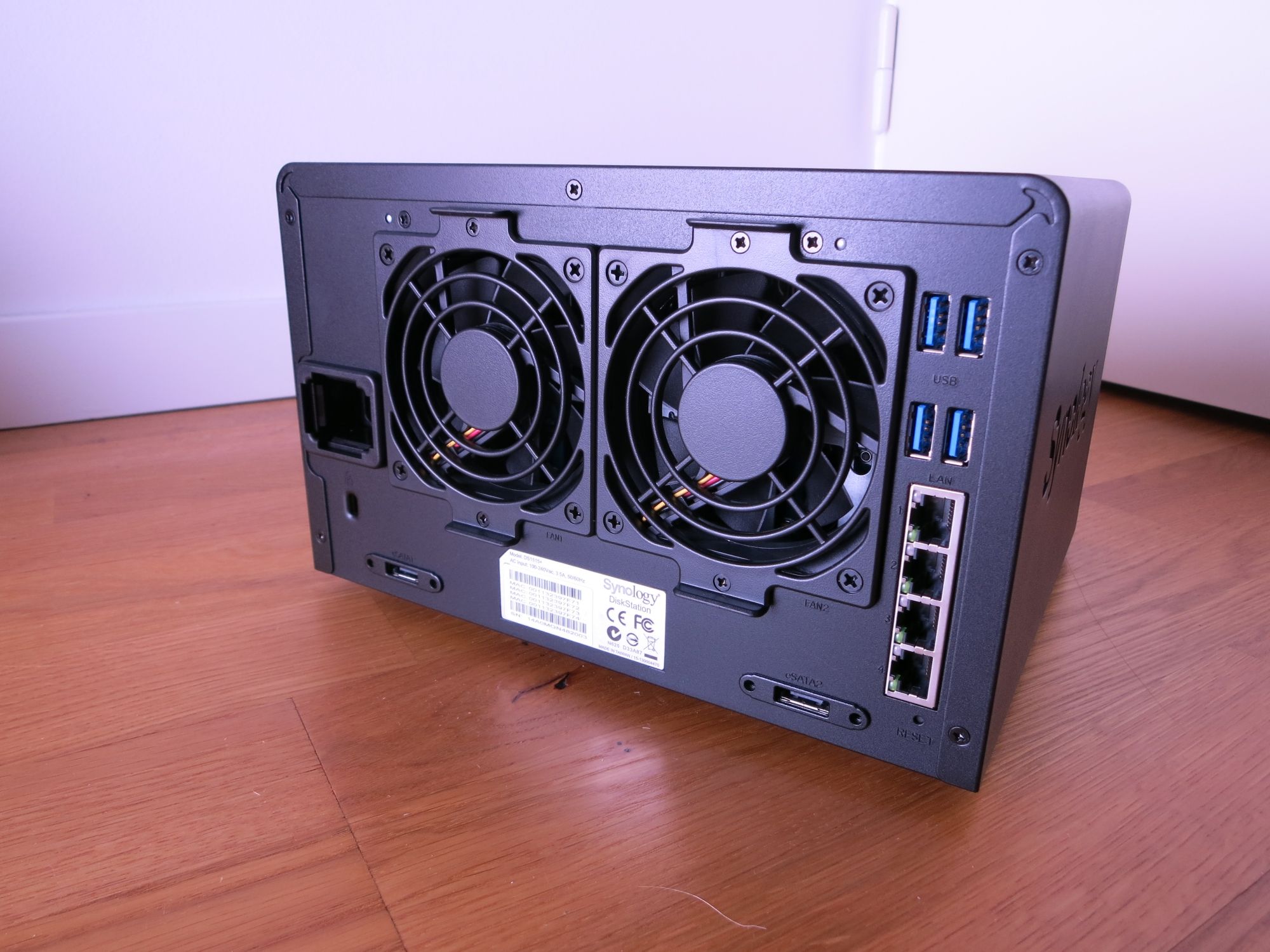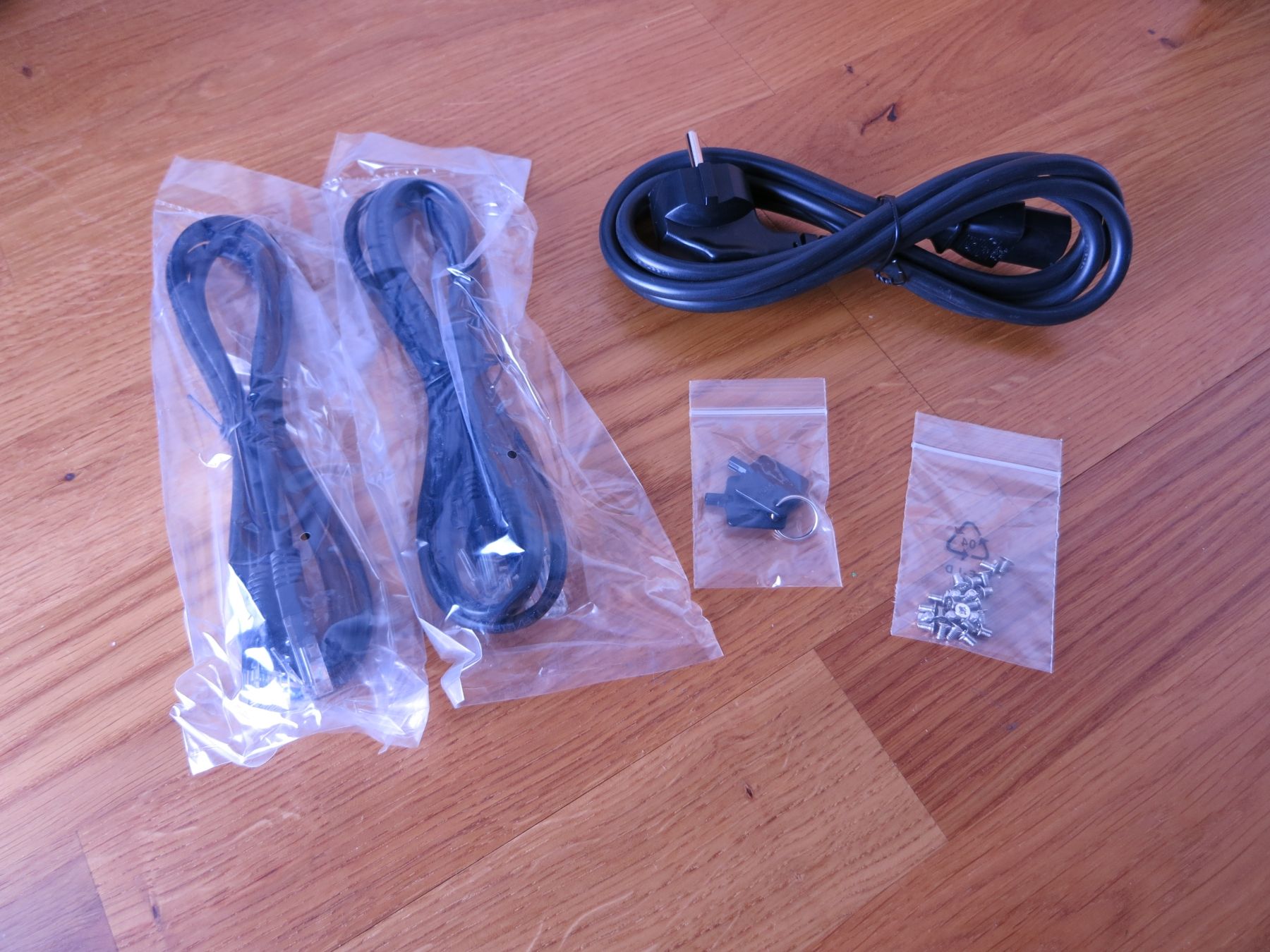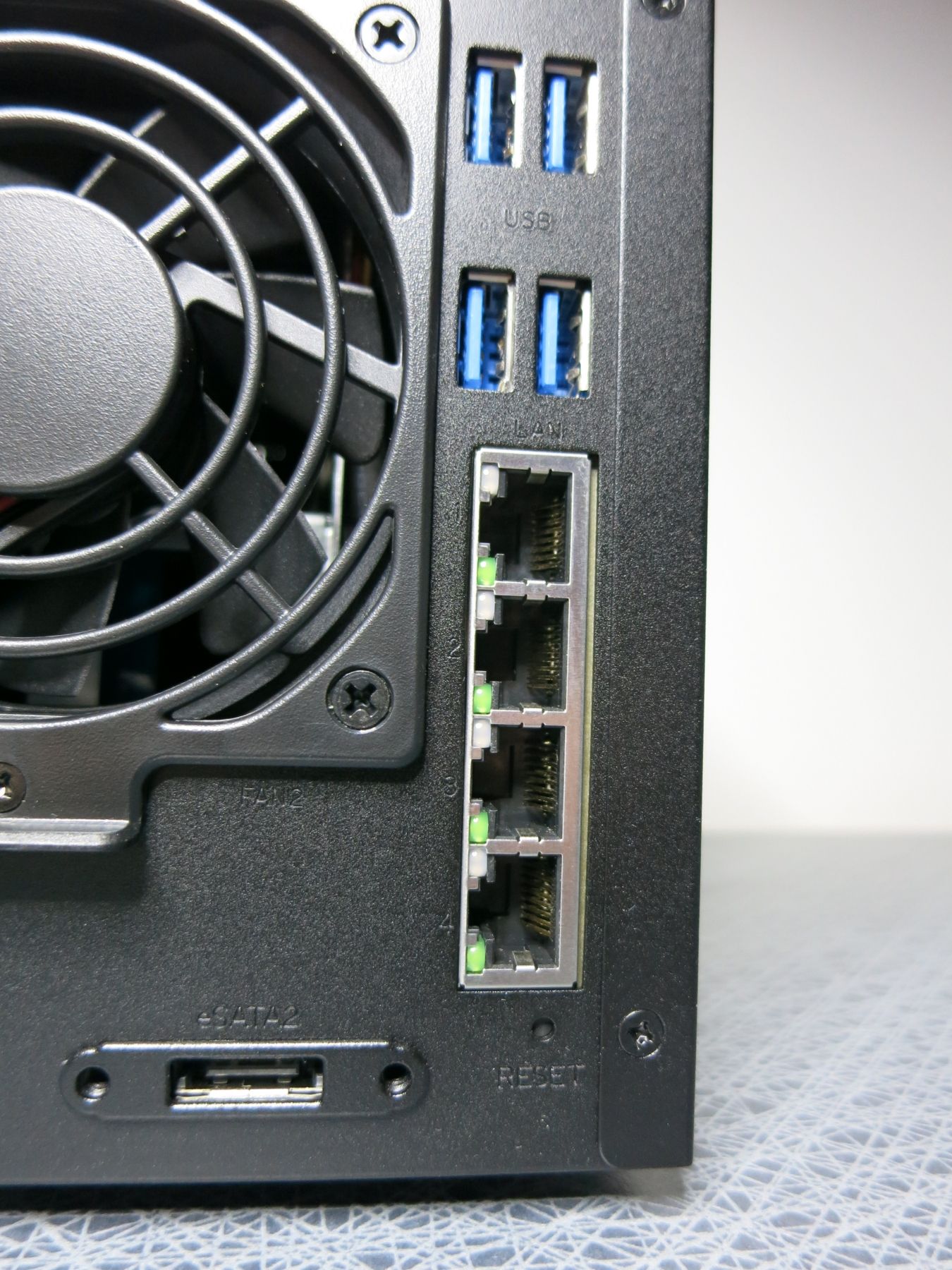 Software setup
After popping in three 5 TB WD Red drives, connecting power and a network cable it's time to get started with the software.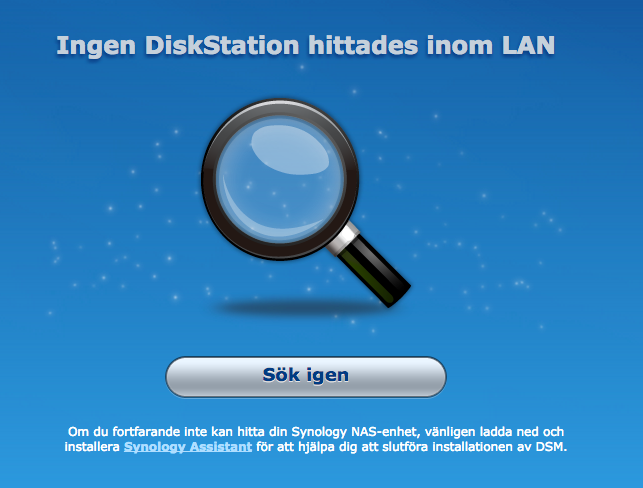 According to the manual the NAS should announce itself and it would be possible to use a browser based setup. Didn't work at all though.
Also, why does Synology insist of offering this page in Swedish? Ok, that's where I live, but I really want to do these things in English, and there is no option to select another language here. Annoying.
Had better luck with the OS X app though, it immediately found the NAS and started the installation process. Once that's done and after logging in, we are greeted with a surprisingly good UI. It feels nice and snappy, even has a rudimentary – but working – window system. A set of widgets can also be opened and used to monitor various aspects of the NAS (disk utilisation, warnings and alerts, recent log messages etc).
The verdict after the first half hour is: Very nice!
That silly initial language setting is quickly forgotten once we switch to English.