Fail of the day #2: SSD drives out of spec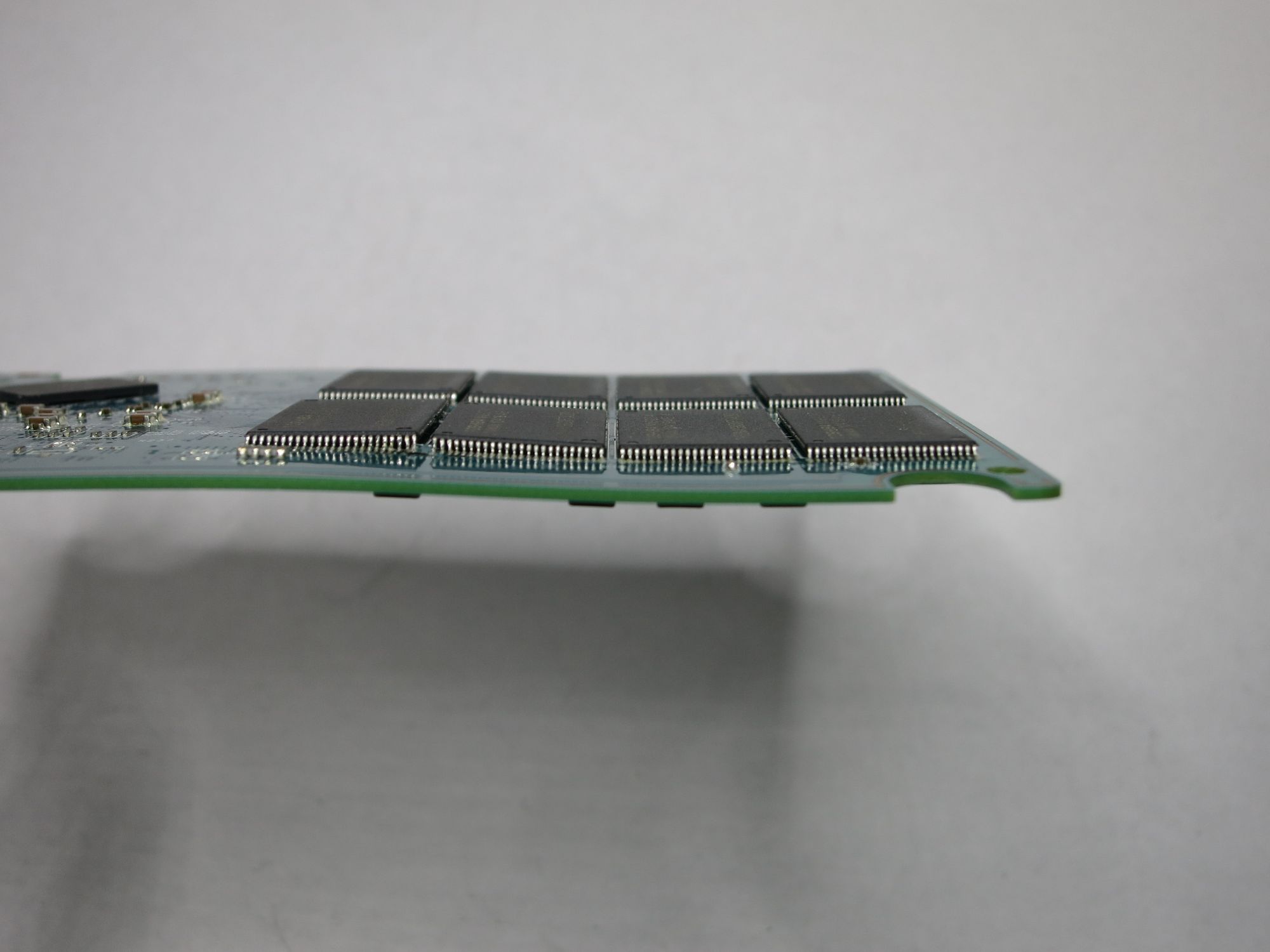 A while back I got an SSD drive with the question whether it could be repaired. At first glance it looked fine. But wait… the PCB is not level. In fact, it is seriously wobbly. What on earth happened to this SSD?
Looking closer at the flash ICs, it turns out several of them have pins that have disconnected from the PCB. Ok – that's tough but nothing some careful soldering cannot fix.
But after inspecting the rest of the PCB it is clear that some inductors and capacitors have been torn off too. Wow – this drive took a real beating – nothing here to be salvaged except maybe a crystal or inductor. Could possibly be useful in other projects. Well – it goes into the to-be-used-in-future-projects box.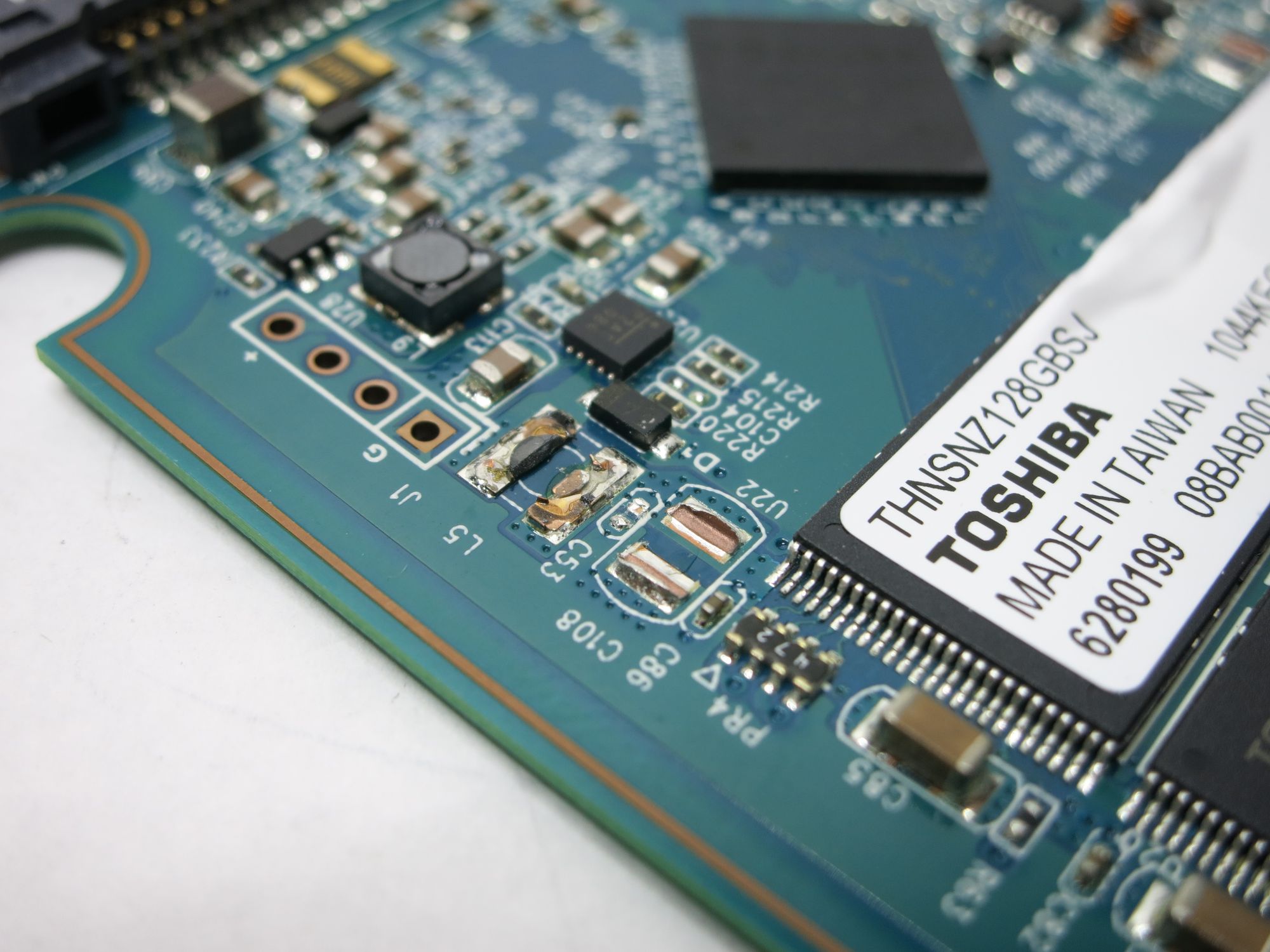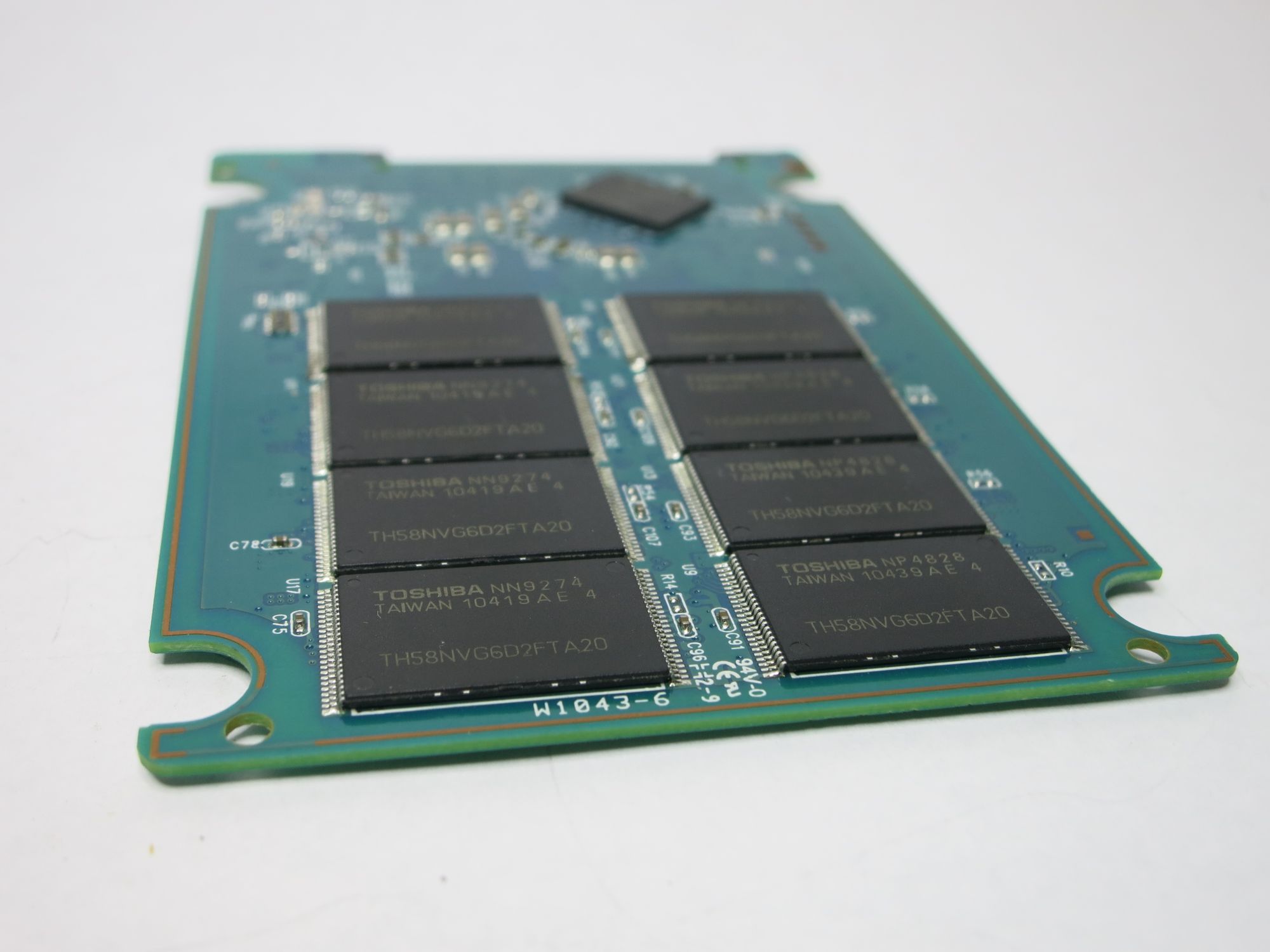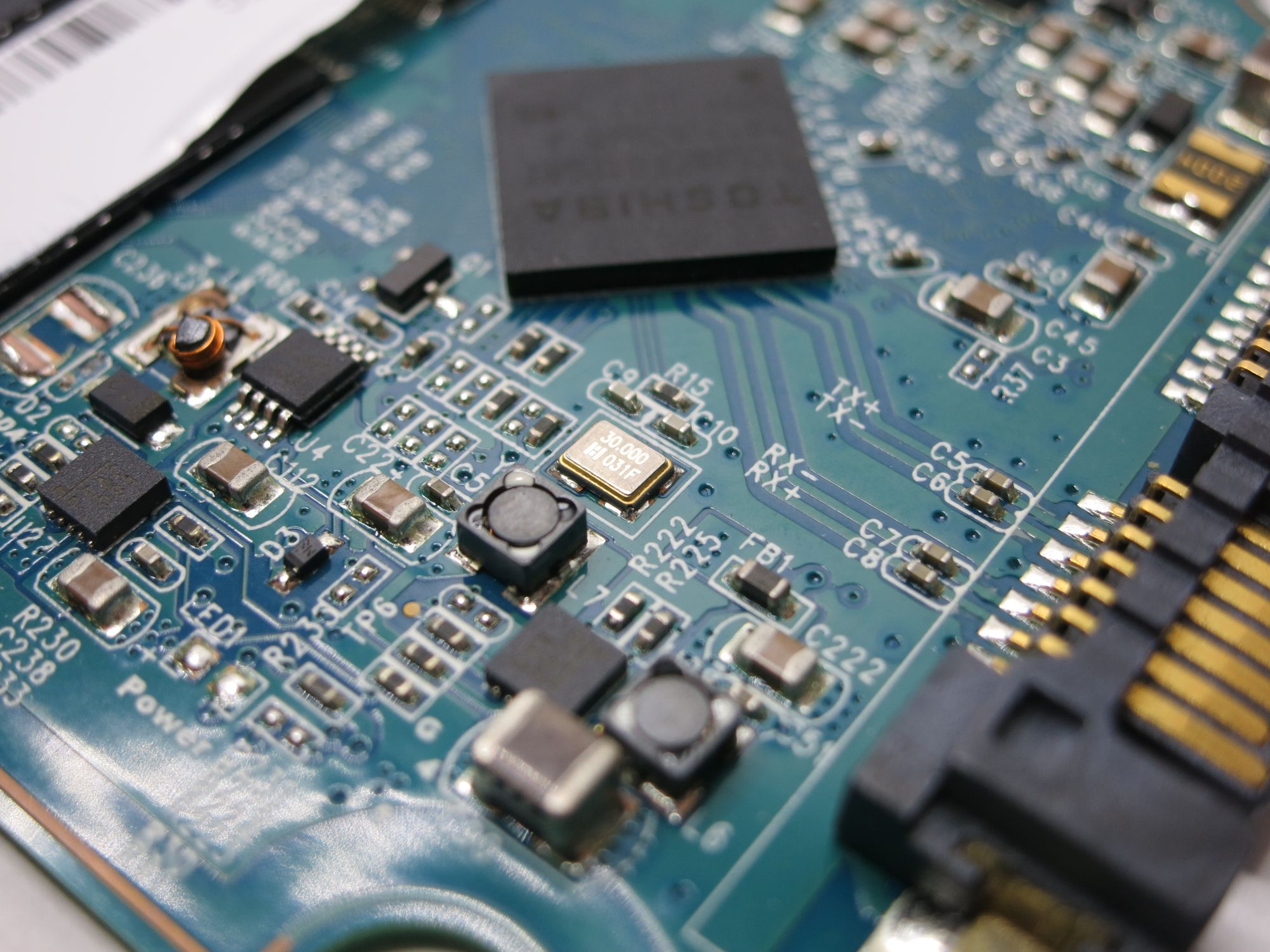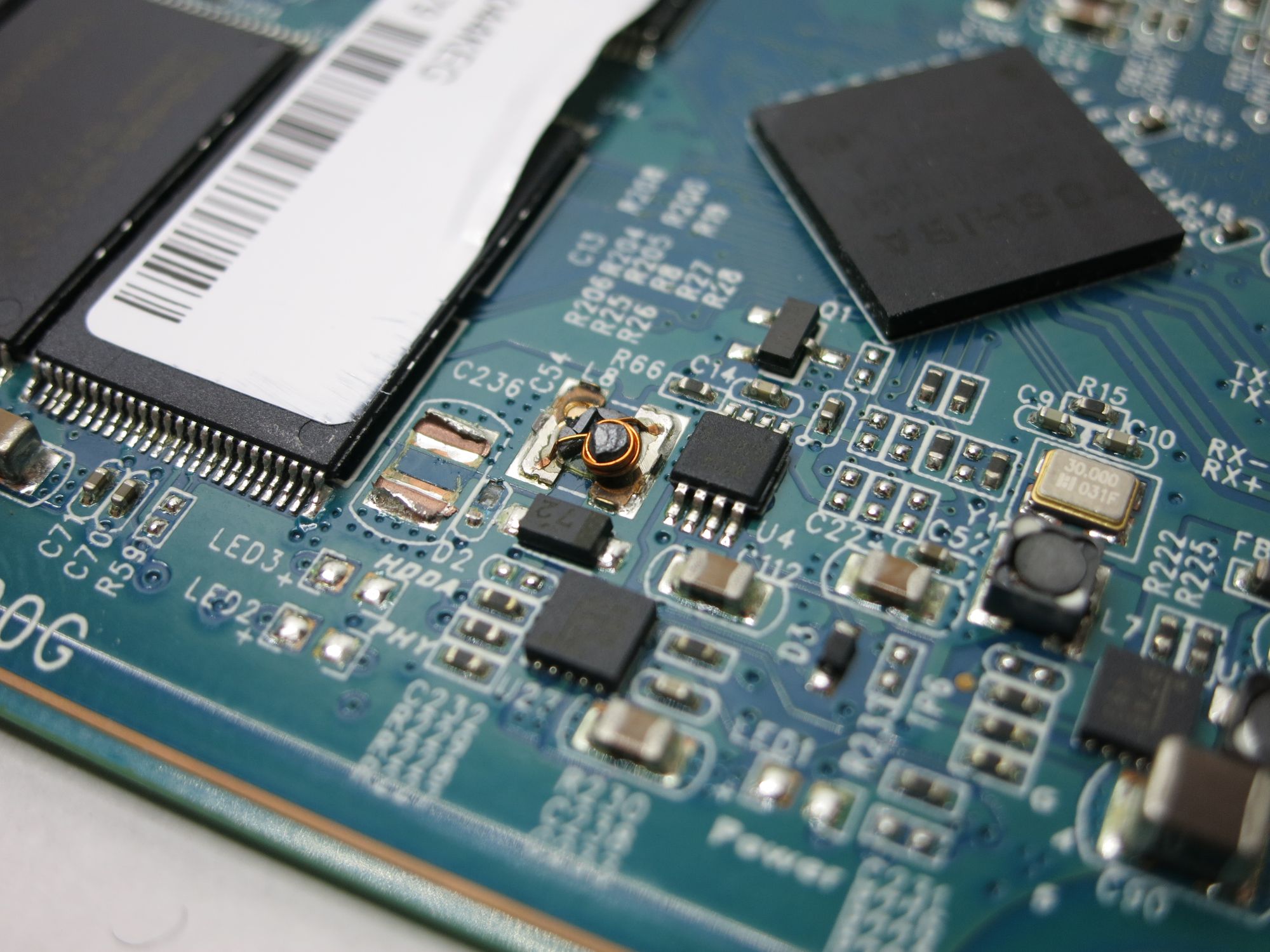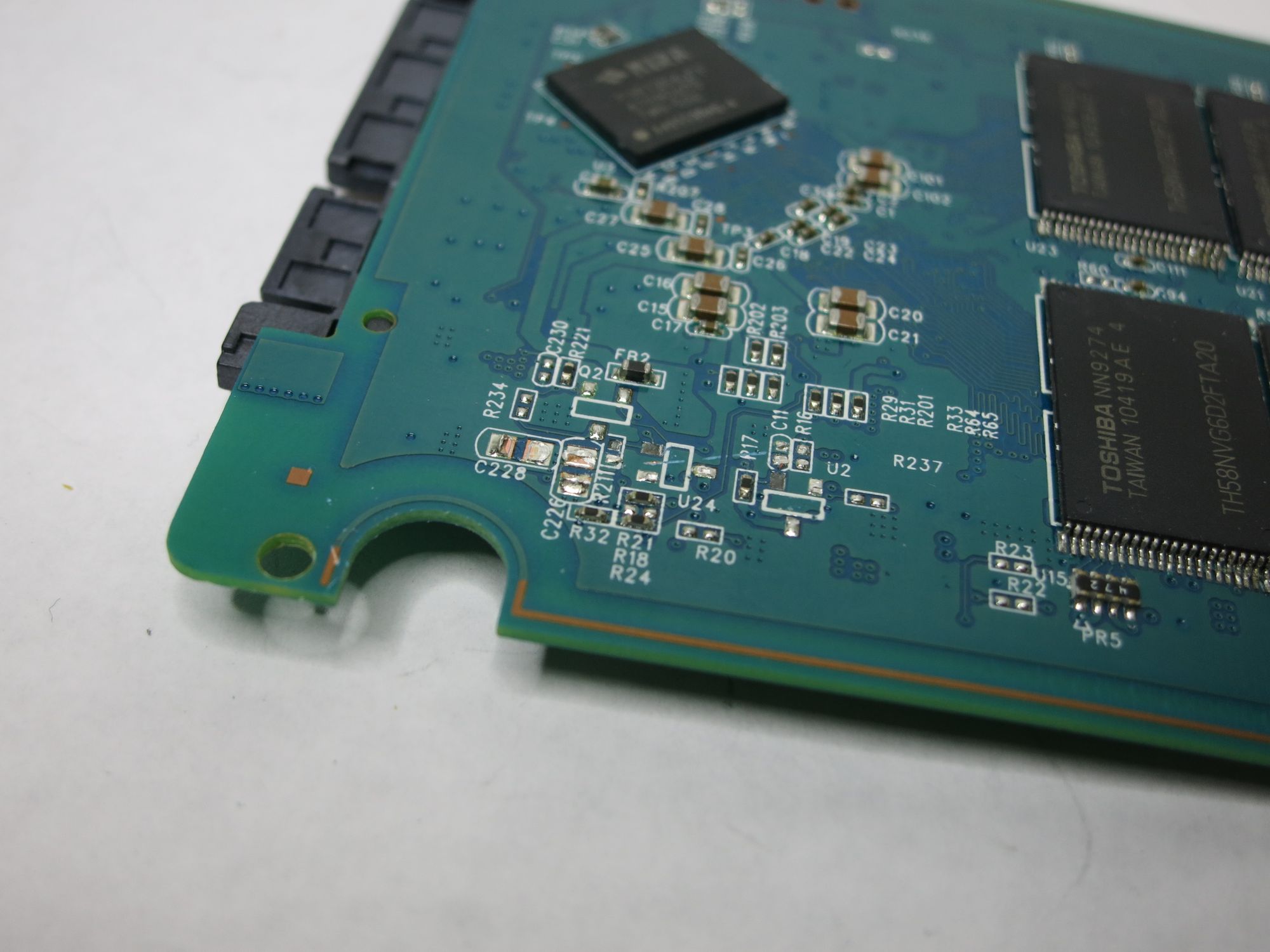 That's only half the story… Quite a while back I came across another pair of PCBs. Another SSD, in fact – broken in two. Probably on purpose to prevent data extraction from the drive, but it gives a good opportunity to have a closer look at what is inside an Intel SSD drive.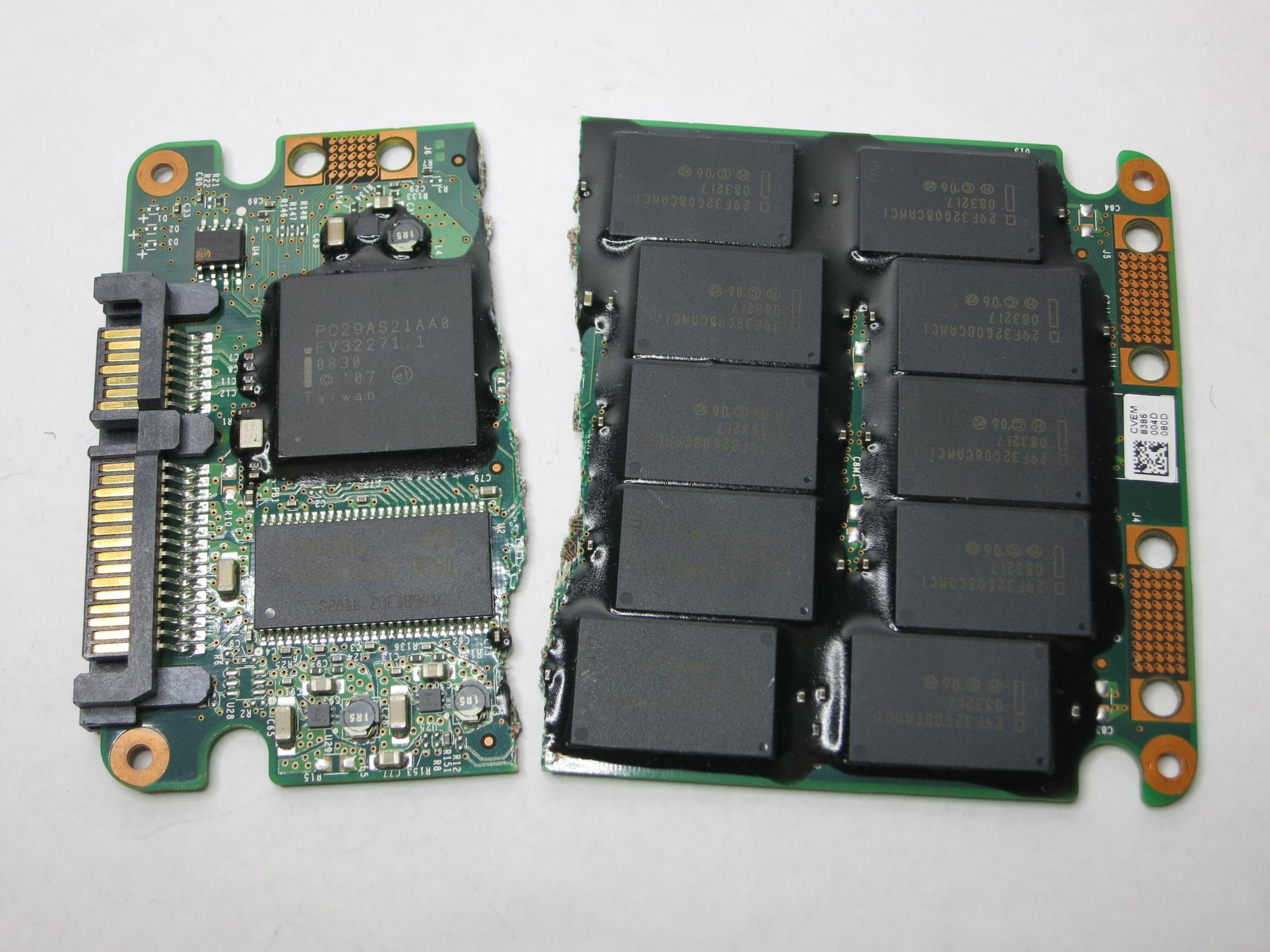 All the passive components (capacitors, resistors) are so small they are impossible to hand solder – no point in salvaging them. Most of the other components are held in place with epoxy, making removal impossible (but I will for sure buy Intel SSDs from now on – these things are built to last!).
The PCB seems to have multiple layers. There is for sure at least a ground plane in there, probably 1-2 signal layers too (hard to count them without a microscope).
The one component that might be of interest in other projects (adding memory to OpenWRT based routers comes to mind) is the SDRAM, is a Samsung K4S281632I-UC60 8Mbyte x 16 IC.  On the other hand – hand soldering that one will be… difficult (understatement) and require rebuilding the OpenWRT kernel. Hmm.. Will probably just recycle it.