Making OS X awesome - one tool at a time (part 1)
Being fairly multilingual – I use Macs, Windows and Linux boxes daily – OS X has during the last 4-5 years been the main platform for daily work. And as much as I like the way OS X has developed over the years (including the fact that it's free once you have bought a Mac!), even the sun has spots.
So let's see how we can make a good OS X system truly awesome.
In this first of several posts we'll look at these tools:
Skitch: Super screenshots
Evernote: Never ending notes
iTerm2: Command line karma
Alfred: Always automation
Slack: Champion chat
Tyme: Timely time tracking
Moom: Windows whereabouts
Super screenshots: Skitch
I take at least 10 screenshots on an average day. Probably more. Documenting the configuration of some server before making changes to it (thus having a way back in case the changes don't work out), or sending an annotated screenshot to a colleague, explaining how something works or should be done. Until Skitch came along every screen shot except the last one was effectively lost.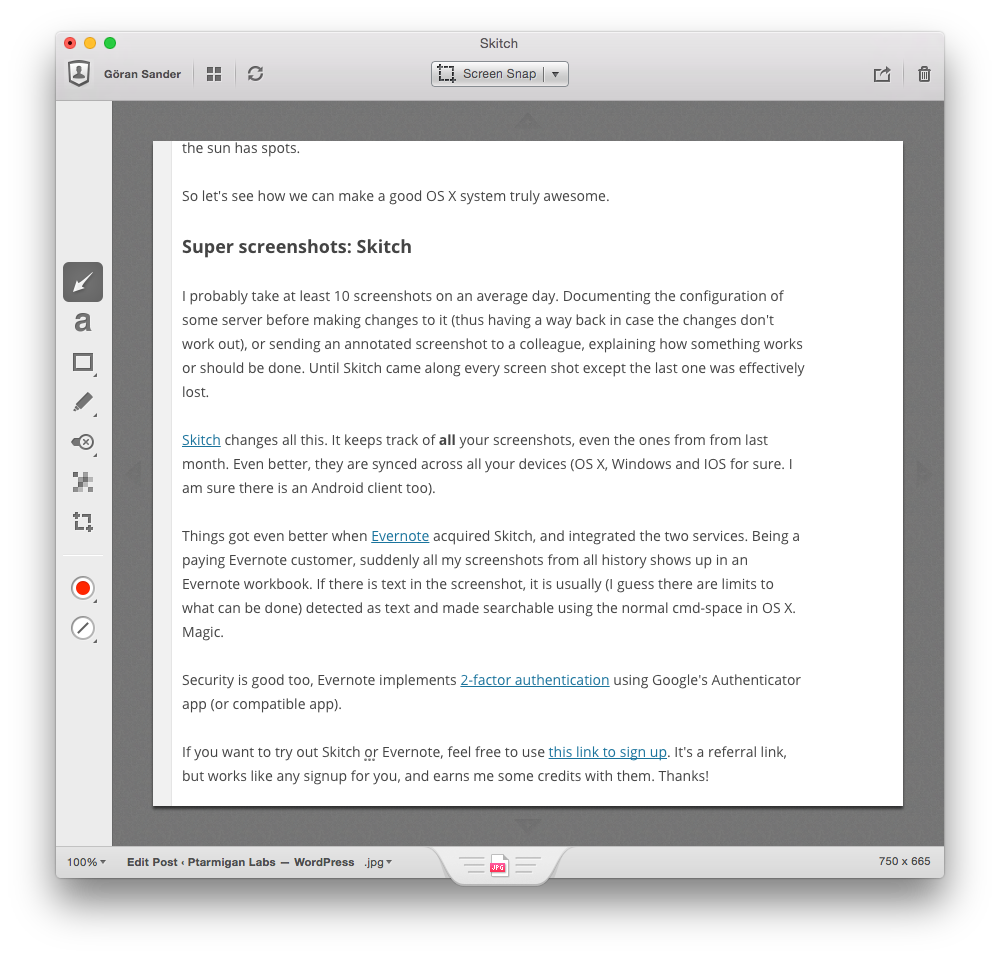 Skitch changes all this. It keeps track of all your screenshots, even the ones from from last month. Even better, they are synced across all your devices (OS X, Windows and IOS for sure. I am sure there is an Android client too).
Things got even better when Evernote acquired Skitch, and integrated the two services. Being a paying Evernote customer, suddenly all my screenshots from all history shows up in an Evernote workbook. If there is text in the screenshot, it is usually (I guess there are limits to what can be done) detected as text and made searchable using the normal cmd-space in OS X. Magic.
Security is good too, Evernote implements 2-factor authentication using Google's Authenticator app (or compatible app).
Cost: Free, with upgrade options. Paid version will make you a Premium user of both Skitch and Evernote, I believe (it's been a while since I signed up for Premium).
If you want to try out Skitch or Evernote, feel free to use this link to sign up. It's a referral link, but works like any signup for you, and earns me some credits with them. Thanks!
Neverending notes: Evernote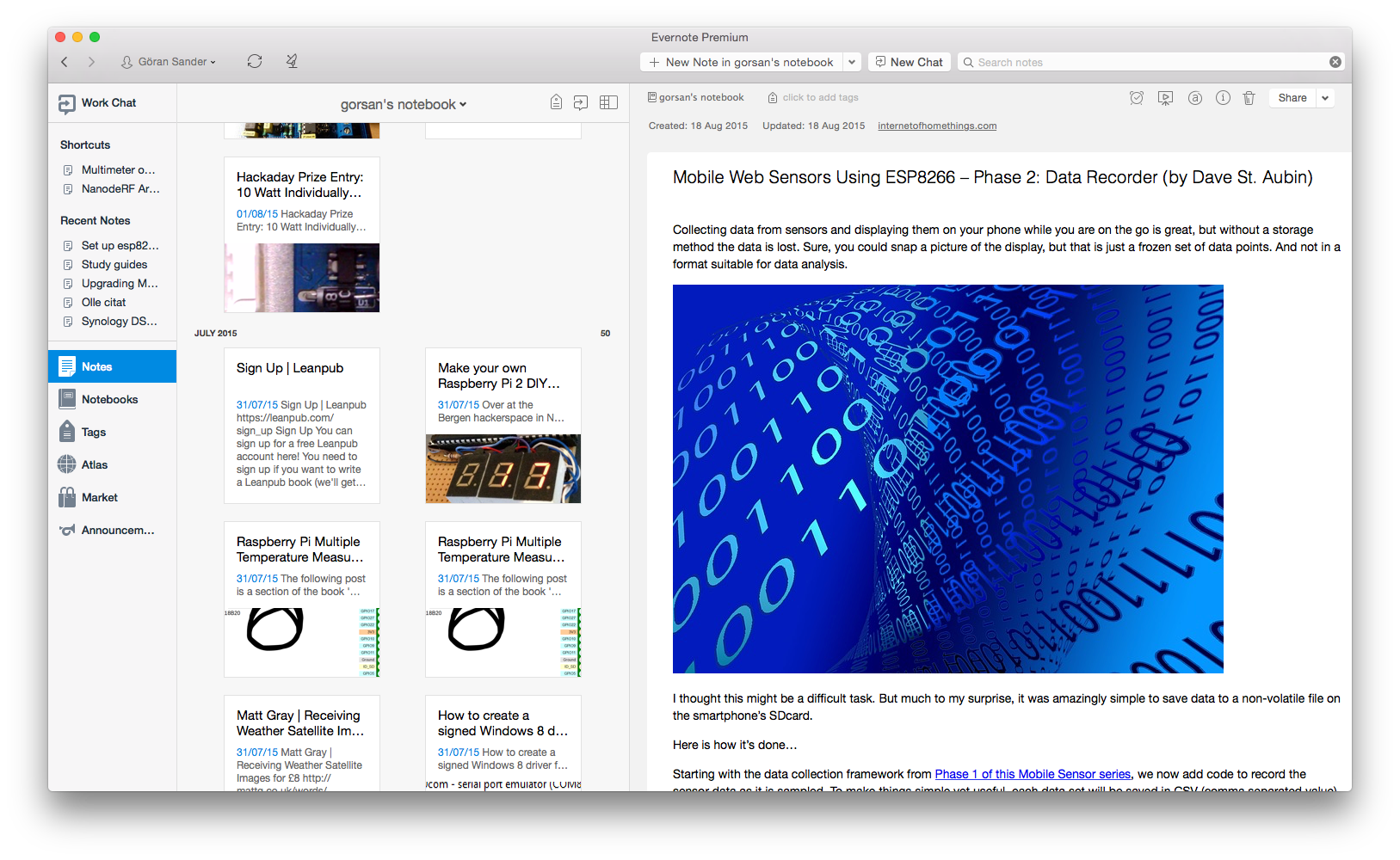 Evernote is a super powerful note taking software, that not only makes it easy to store meeting notes typed using the keyboard, it handles images, voice memos and most media types. To be honest I mainly use it for text and images though. There are very nice plugins for most web browsers, making it easy to download and store a copy of a web page for later reference.
All notes are synced across all devices where you have Evernote installed. It does handle things in a nice way on mobile devices though, there it just downloads the headings and not the entire note (which can be quite big, if it is a big image for example). Saves quite a bit of memory and wireless bandwidth on mobile phones and tablets.
As icing on the cake, it also integrates with my favorite RSS reader Feedly. Storing an interesting blog post from Feedly into Evernote is just a mouse click away – or a tap on the screen using Feedly on my iPhone. Nice.
Cost: Free, with upgrade options. Paid version will make you a Premium user of both Skitch and Evernote, I believe (it's been a while since I signed up for Premium).
Evernote is highly recommended, and once again – if you want to try it out, feel free to use this link to sign up. Thanks again.
Command line karma: iTerm2
The built-in Terminal app in OS X is ok, but really nothing to call home about. iTerm2 is on the other hand everything i ever wanted in a terminal app. It handles windows nicely, emulates different terminals, has long (even unlimited, or at least so they claim).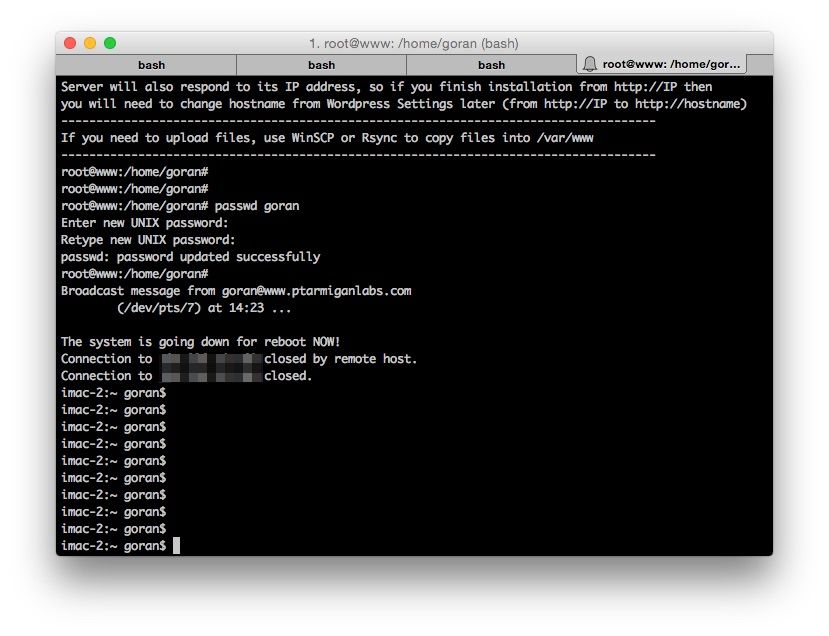 Cost: Free
Always automation : Alfred
Alfred is one of those apps that have been around for quite some time, but I have never really taken the time to learn it. It has always seemed very powerful, but the effort to learn it has just been felt to be too high..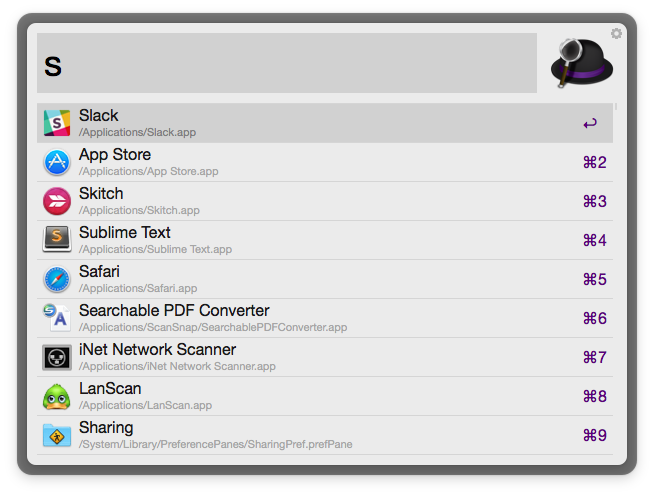 To be fair, there is a bit of a learning threshold to get started with Alfred. But it's way less than I expected, investing half an hour understanding how to use Alfred workflows (a workflow is an extension that brings new features to Alfred) and some of the other key features is recouped within a couple of days, in the form of increased productivity.
So what exactly is Alfred? Best description I can think of is a swiss army knife of automation. Most of the features are about keeping your hands on your keyboard, and making lots of smart shortcuts and other features available to you through the keyboard. No more finding that particular app in the background, switching to it and then start using it.
Do you want to access your past clipboard entries? No problem.
Do you use GitHub a lot and always been frustrated how much typing and clicking is needed to get to that particular repository you want to work with? Just install one of the many Alfred GitHub workflows, and you are a 3-4 keyboard clicks away from opening your repo.
Are you a software developer? Then Alfred can do wonders for you… Like this collection of developer related workflows. Very nice.
Use Slack as your preferred IM tool? You should… and there are of course Slack extensions that make posting to Slack a breeze, with just a shortcut and some typing.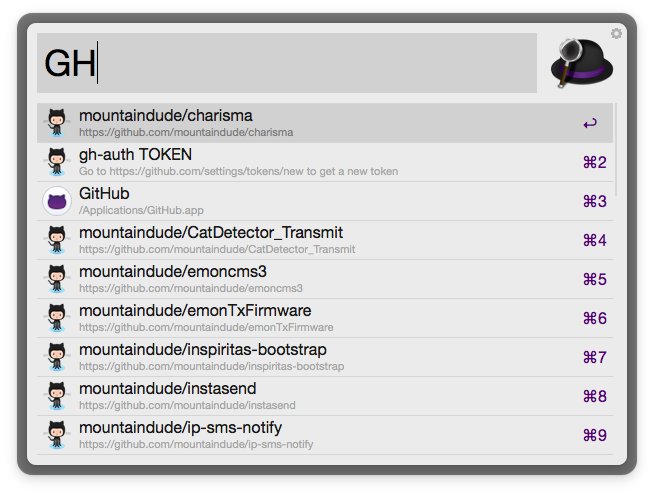 Cost: Free, with powerpack upgrade available for purchase.
Champion chat: Slack
Google chat is nicely integrated into Gmail, IRC has been around forever and thus evolved into a very capable IM platform. Slack is the new kid on the block, but they are making a footprint.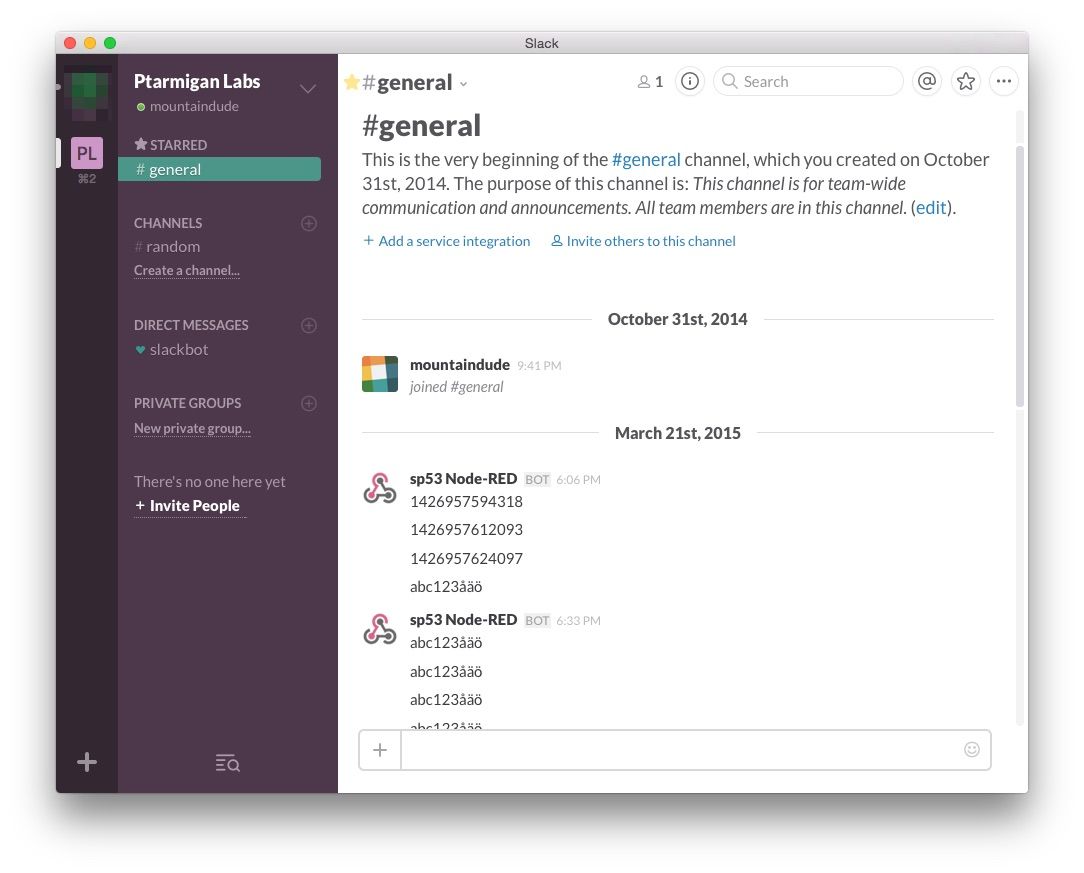 Slack is modern, looks great, has great features and keyboard shortcuts, both desktop, web and mobile clients. That is in itself more than enough to use it, but the real killer feature for me is the enormous list of integrations to other systems and products.
Let's say you are using Jira to track issues in a project. No problem, Slack ties into Jira, and you can have a dedicated Slack channel where all new or completed tickets are nicely presented.
Are you using the very cool IFTTT service to add some event driven automation and web app integration to your life? Slack has you covered with an IFTTT connection, allowing IFTTT to post to Slack.
If the list of 70-80 pre-made integrations are not enough, there are also generic connectors that ANY app can post to, a previous post describes how to use the curl command to do this from Windows.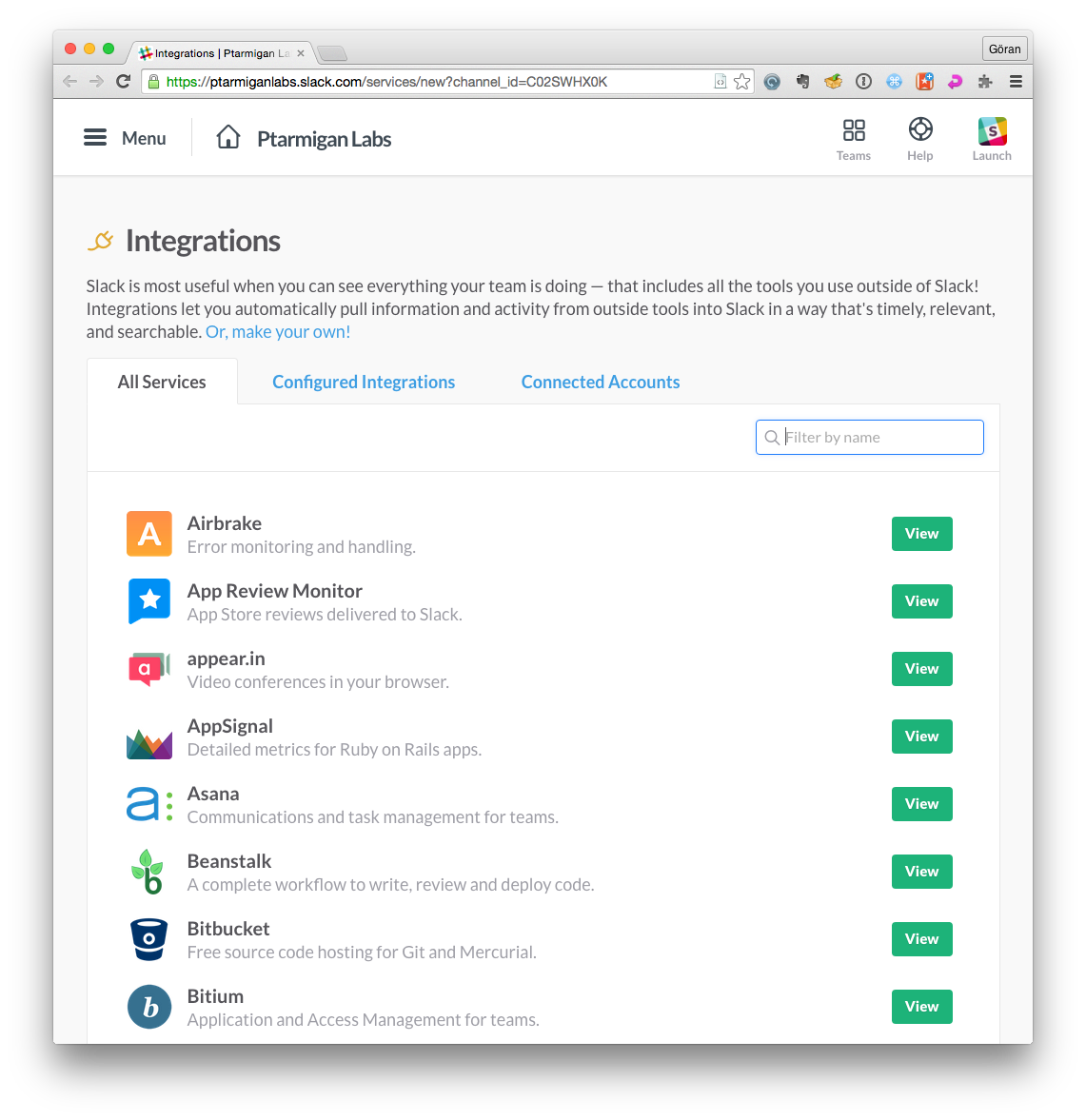 Cost: Free for one Slack domain, including the use of a few integrations.
Timely time tracking: Tyme
Having worked for years in consulting, keeping track of worked hours has become a second nature for me. Not that I punch in and out all the time, but at least at my daytime job I find it useful to know how many hours I worked each day and week.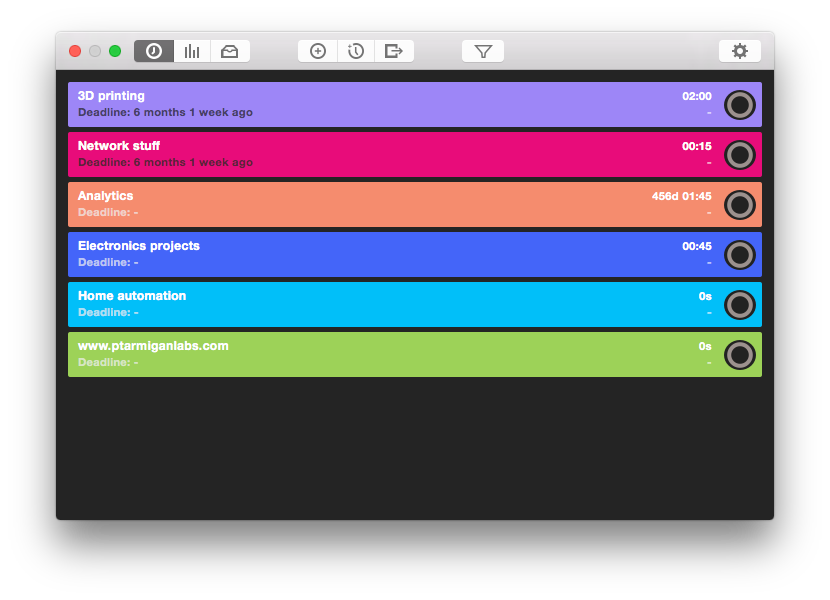 I have always been surprised how few good time trackers there are for OS X. Tyme came along a year or two ago, and by now it has matured into a nice, stable app. With IOS and OS X clients, with iCloud sync between all your devices, it's very easy to always be in sync and start/stop the timer as needed, wherever you are (forgot to punch out when you left work? No problem, just do it on your iPhone instead).
If you do charge for your work hourly, you can define what currency to use and then get PDF reports created for you. Tyme also creates nice charts showing how much time you have worked when.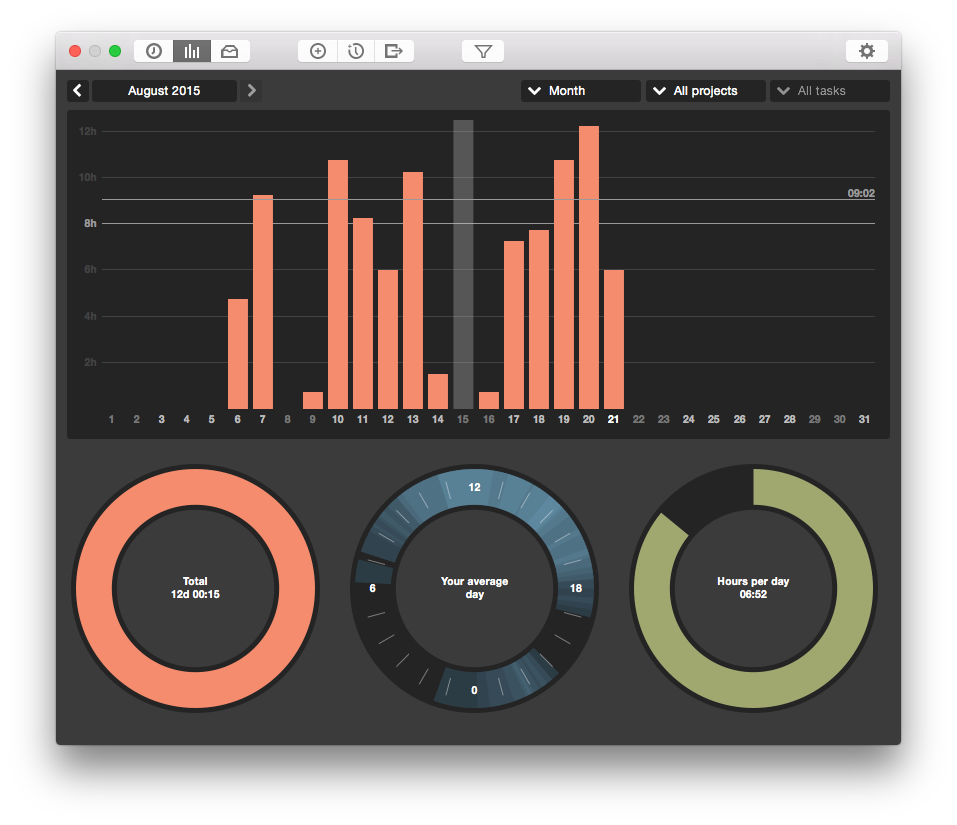 Cost: Ca USD 10 in the App Store
Windows whereabouts: Moom
Several colleagues who are Windows users has kept teasing me during past years that while OS X and Macbooks looks nice, Windows is actually better when it comes to quickly re-arranging windows on the screen. Just drag a window (under Windows 8 or later) to the left, and it pops over there, nicely occupying exactly the left half of the screen. Drag another app to the right side of the screen – boom. Nice and clean.
Kind of weird that OS X does not have this built in.
Moom changes this. A lot.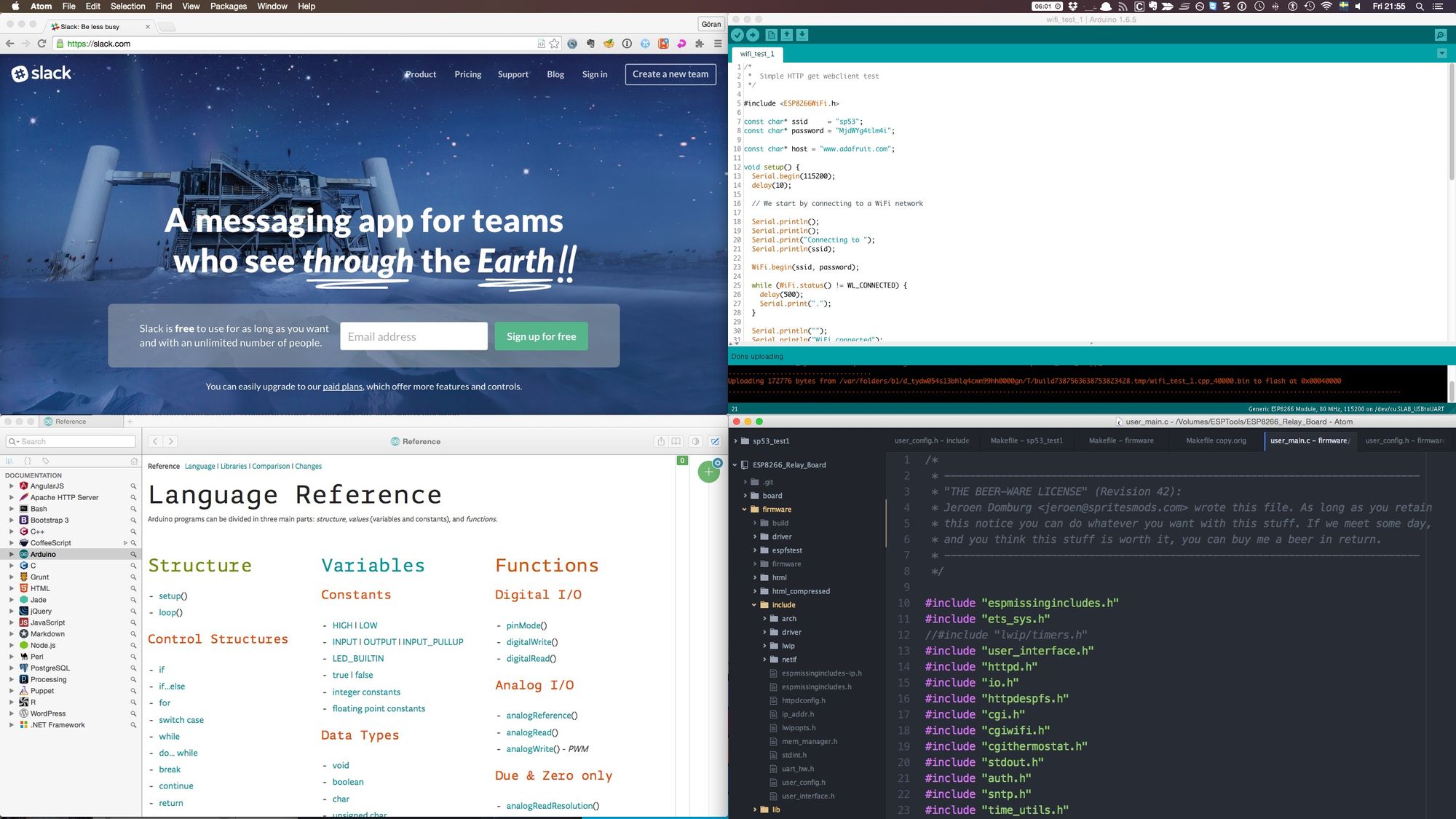 I now have my screen set up into a 3 x 4 grid (vert x horis), and I can send an app to any of those cells on the screen with just a couple of strokes on the keyboard. Very, very useful when you have two or more big screens attached to your Mac, with a dozen windows open at the same time (think source code editor with a few different files open, some documentation pages online, Tyme for time tracking, a Youtube video in its own window etc). Press a few keys and boom – the windows magically move over and snap into their assigned places, not overlapping each other by a single pixel. Magic.
Cost: Ca USD 10 in the App Store